Today we are gonna discuss the strongest sorcerer Gojo Saturo and I am gonna unleash some facts about this Gojo guy.
The imaginary character of Gege Akutami's manga has become so popular in the crowd that everyone is madly in love with this guy Gojo.
What do you like about Gojo Saturo? Let me know also.
Fighting of gojo jujutsu kaisen: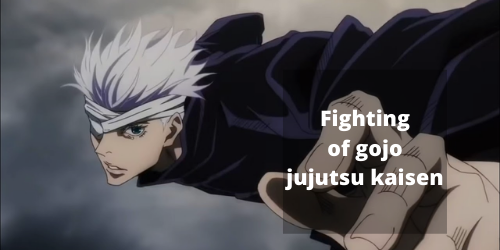 Well, speaking of the character Gojo Satoru. The author has written it with some unbeatable powers, which just four of the characters in the series acquire such great caliber and we have seen it when Gojo Saturo pops up in the fight of Hanami, Todo, and Itadori. There he showed a glimpse of his energy in the form of Nora Saki. How can we forget when he fought with the curse named Jougo. Where he ripped his head off from his body.
It was a mind-blowing fight and it did give that feel of the fighting impulse to the watcher what he expected!
Facts:
This character created by Akutami is the strongest protagonist that has overreached its popularity in public. Critics have enjoyed the character so much because of the way that the character is tuned in the role of a strong teacher and at the same time as a friendly guy.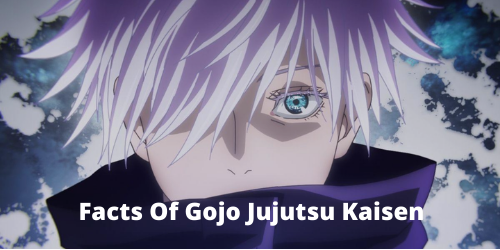 This character Gojo jujutsu kaisen has been voiced by Yuichi Nakamura in the Japanese Language and by Kaiji Tang in English by the adaptation taken by MAPPA.
In terms of the creation of the Gojo Satoru, Gege Akutami did create it and write it so well that it deserves to be at the top of the series.
Akutami molds this character into a super-human thing that is capable of moving faster than an ordinary eye perceives, and it is only possible in the imagination of a mere human, not in realism. But hats off to MAPPA, who filmed this character so well, so realistically.
One thing to be noted is that Satoru's eyes are always covered with some stuff of bandages or handkerchiefs. This is not because he is blind or anything else. The reason is, due to the removal of sight, he is better able to immerse himself in the sorcerer's mind.
Gojo is also capable of limitless techniques, which he uses in different capacities for control and manipulation.
The last and the most amazing thing is he possesses jujutsu barriers techniques, it was the Ultimate Void that Gojo used when he fought Jougo. It can simply be called a barrier of energy that has the ability to trap people or deadly curses in or out of a particular area causing serious impairs to the victim. But due to the friendly nature of Gojo jujutsu kaisen, He usually uses this technique for curses and often for humans.
Let me know what are your thoughts about Gojo Satoru and whom you like to be the strongest jujutsu sorcerer. Shall it be gojo jujutsu kaisen or anyone else?
Hope that you find this good enough for what you seek. Stick along for more…..